Car Owners Listed the Top Car Services They Used in Sydney
With the number of cars that Sydneysiders are buying these days, we're going to need a lot of services that help us manage and maintain them.
We have witnessed a few major reasons people decide to buy a car or even cars. Leaving aside a huge number of car enthusiasts who snatch your binoculars at the mention of a vintage car, of course. There are a large number of people that get a car because they do not like public transport. Some have even stated that their personal calculation shows that a car is more expensive in the long run. Even though we do not guarantee the correctness of these financial calculations made, e may agree. A car saves you a lot of time, and considering time is money, you could be rich in terms of money.
For unwanted car owners looking to sell car for cash in Sydney its very easy and hassle free, Further detail provided below.
However, there is a wide range of services that car owners in Sydney should consider using for their vehicles. These services have been appreciated by a lot of car owners in Sydney after they have used them. You may think of this as a collective review of all those reviews that you see on websites for various services. All we are trying to do is to give you an idea of things you can do to give your old car a new look, or just modify it because WHY NOT!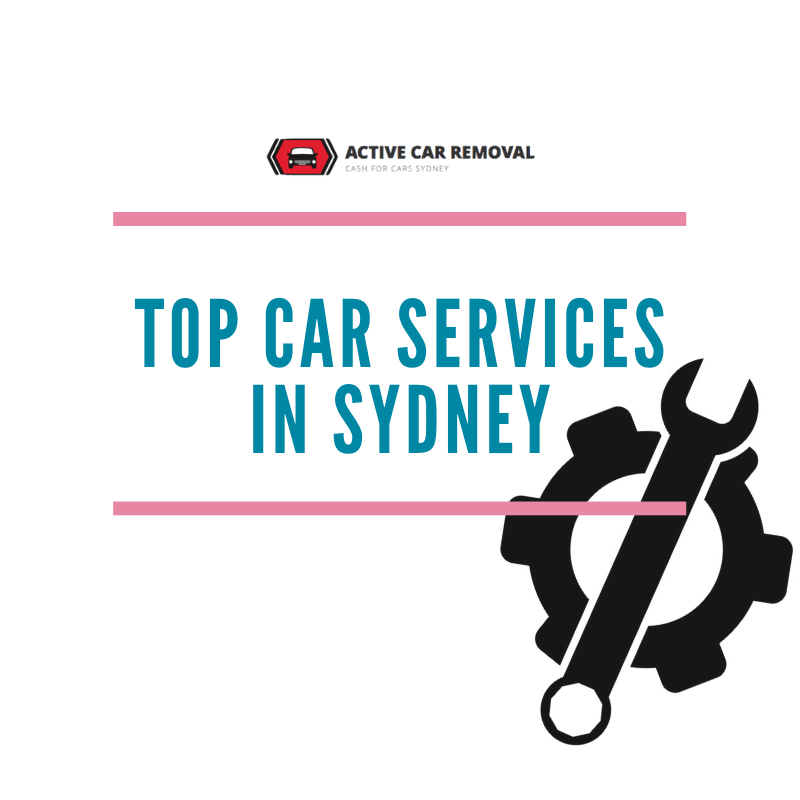 Looking at the top voted services in Sydney below
Legend Auto Trim Will Custom Trim Your Car
You cannot say no to this one! You can change your car completely with this car service in Sydney.
Well, we don't mean that your Mazda will magically transform in a Mercedes, but maybe you can try going up to the level of a Lexus. You wouldn't go out in the clothes that you used to wear as a child or the ones your mother bought you, right?
Then why do you force your vehicle to go out there in the same old boring avatar every single day? Remember that time when you absolutely couldn't find your car in that car park because you had a white sedan? Well, you can change that with a slight change from these Legends! They can also change what your car looks like from the outside, instead of only paying attention to what the outside world can see. It's your car, you spend a lot of time in it, so make sure that you make it look good enough to be stared at for that long! They can be contacted through their website.
Queen St. Group can Help you Stay More Entertained While You Drive
Since we were talking about the number of hours you spend in your vehicle, let us also talk about what you do in there.
Studies have shown that a lot of people who drive for longer hours may suffer from mental illness at least once in their lives. We have something that you may want to consider keeping yourself and your mind occupied.
These people from the Queen St. Group can install an amazing sound system that will fill your life with some more melodies. Listening to music isn't just a good way to pass time, it also improves our mental health.
If you're not much of a music person, we have heard a lot about podcasts that have changed people's lives for the better. You can choose the kind of podcast you want to listen to. There are inspirations, stories, comedies, talk shows and a lot more that you can easily figure out from.
You can keep a selection of them on your phone or just use some applications or websites that give you access to these. You can get in touch with them online, or through their phone.
Active Car Removal Will Pay You Cash to Get Rid of Your Car in Sydney
Once you know that you are buying a car, you also know that you will be selling it someday. Nobody in Sydney plans to buy a car and then to keep it for the next 20 years. Therefore, a lot of people like to find out the cost that they will be able to recover once they sell it after 5 years.
This is where Active Car Removals comes into the picture. They are a professional car buying service that will remove your car from your location, for free. They do not have any charges for the services that they provide, including their pickup, paperwork and car valuation.
All you need to do is give them a call and let them take you through the process.
You can give them a call on 0478 658 800 and get going!