Cash For Cars Sydney Wide
At Active Car Removals, we provide a relatively higher amount of cash for cars compared to our competition and we accept cars, trucks, vans or utes across Sydney regions. Active Car Removals is a reliable, fast and convenient car buyer that offers fair cash payments. We take care of all the paperwork and complete any necessary forms for the purchase of your vehicle, too!
At Active Car Removal, we offer top cash for your car sitting idle at your garage, taking up unnecessary space. Registered, unregistered, or scrap car, we will buy it and tow it away for free. Getting cash for cars had never been so effortless before!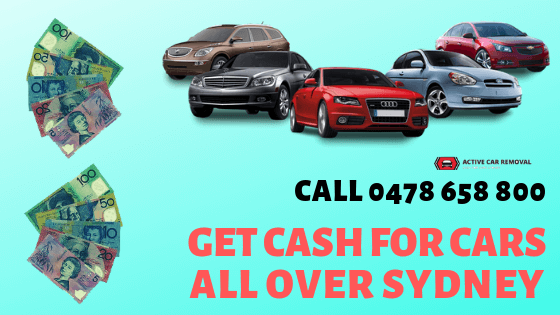 If your car has been damaged due to an accident, the optimal solution is to sell the car to the best car removal company in Sydney, i.e., Active car removal. The other options you have such as selling it privately, will cost you stress and headache. We already made it clear that we pay cash for cars and looking forward to working with you.
Your car met with an accident? Don't you worry! Just give us a call on 0478 658 800
and wait for our driver to tow it away for free! There is absolutely no hidden cost is involved for this service provided. Don't think twice before you call us, we will take care of everything!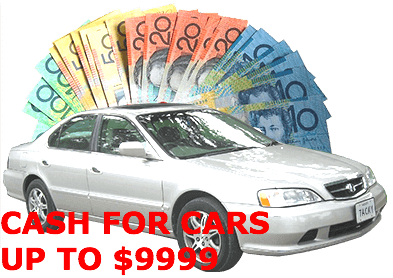 We Pay More Cash For Cars in Sydney Regions
Are you planning to sell your car for cash today? Keep it simple and keep it quick with Active Car Removals! Call us NOW on 0478 658 800 to get a free quote for your car!
We offer cash for cars including: 
Damaged Cars
Accident Vehicles
Commercial vehicles
Cash For Cars Sydney
Sell Cars For Cash
Sell My Car For Cash Same Day
Whether it is a car, UTE, SUV, 4WD, truck or any other commercial vehicle. we are ready to buy your car instantly for the best available price. We pay top cash for cars because we know the real value of your vehicle
Our team consists of specialists from the automobile industry and can help you get the best possible price for your car, sometimes even higher!
Our team is Sydney's most trusted car buyer ensuring you receive highest cash rate for your car.
Being one of Sydney's oldest and best car wreckers, we can afford to pay you a good sum of cash for cars.
Our business deals with partners that buy the metal that is recycled from your car, which is the reason we buy your car and sell the metal after it has been recycled.  With an attractive offer up our sleeves for every single car, we are one of the most popular car dealers in Sydney and its suburbs.
We Buy Cars From All Makes & Models
As soon as you decide to get in touch with our Active Car Removal,make sure you are aware of the following details about your car:
The model of the car
The type of car
The year of its manufacture
Registered car, Unregistered Car or a car with an expired registration
It is extremely essential on your part that the information you provide is true to your knowledge, so we can carry on the rest of the procedure accordingly. We also do your paperwork for free, so the correct information will facilitate a faster delivery, as our driver will carry the paperwork along with him during the pick-up.
As soon as we receive your address, we will make an appointment with you according to your preference. You give us the time, and you give us the location, all we do is take your unwanted car away, and give you cash! We know how bothersome it could be to clean your car or get it washed when you aren't even going to drive it! Don't be bothered, we do not need a clean car, we will accept the car in any condition whatsoever.
Our customer service executives are timely and efficient. This is the reason our customers have a great experience with us, we deliver whatever we promised. Our goodwill and our reputation as the most popular car wrecker in Sydney has been maintained due to the effectiveness of our services over the years.
Get A Free Quote Now!
Active Car Removal has gained quite a reputation as a leading car dealer. To free your garage of an unused car, call us today. You can also contact us via a form that is present on the top of the "Contact Us" page. Our professionals will ensure high cash for cars paired with high satisfaction for the deal. Call us NOW on
Our associate company based in Newcastle, Cars Wanted Newcastle is another option for top cash for cars deals on all types of vehicles in Newcastle regions. In Melbourne Express cash for cars also offers car removal in Melbourne regions same day.