You Can easily get up to $9999 Cash For Unwanted Cars regardless of you location.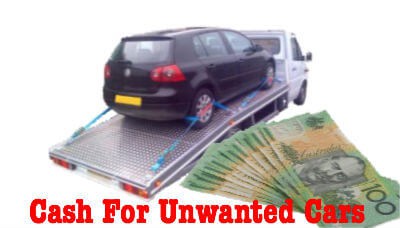 We remove your Unwanted car and pay you instant cash during the pick up. We are one of the busiest and most professional unwanted car buyer service that operates in Sydney and offers top dollar up to $9999.
In fact, our service has been actively playing a decisive role in efficient car recycling process. As number of vehicles continue to increase on Aussie roads, so is the number of unwanted vehicles. You can see them everywhere these days. Aside from that, number of accidents occur on our congested roads which bring in more unwanted vehicles in the community.
When selling your unwanted car to Active Car Removal you are ensured with top cash for cars as well as a free towing service from any Sydney region. Cash Paid for unwanted cars, truck, ute, 4wd and more regardless of the condition and the location. We can buy your unwanted car from your premises, Office, towing yard and more, Simply call us and get free quote.
We are able top guarantee top:
Unwanted Cars
Unwanted Truck
Unwanted 4WD
Unwanted SUV
and much more.
Before selling unwanted car
Prior to the removal of your vehicle from your home or office to get top cash for unwanted cars, it is important for you to go over its contents and quickly remove anything valuable left inside. Check its glove compartment, under the floor, its seats, or in the trunk to find something valuable. Usually people find different types of lost items, such as CD's and money.
If your vehicle is registered, you should also contact the insurance company in order to cancel your policy. If you're not the owner of the car, you must arrange a title signed by its original owner. If old car or any other vehicle has been unintentionally abandoned at your property, you can contact police to obtain necessary documents or your local council. Usually you will have to sign off the removal depending on how long that old, rusted vehicle has been on your property.
Free pick up same day
We always strive to offer our customers maximum cash for their cars. There is no hidden fee, no towing or admin fee, nothing. We just want to pay you the highest price for your old car or truck with no fuss and express same day removal. When you choose our cash for unwanted cars service, you won't have to pay any towing fee. We are well-equipped to remove all types of vehicles in all Sydney suburbs for free. It also won't affect the real quote offered by us to you.
We always offer on-door cash which we quote. You should be present there during pickup along with the proof of ownership (state ID or driver's license). The only exception is when you have title in your name. you just have to sign the tile and designed a person to do the transaction on your behalf with a signed permission note and a copy of your ID.
Now your only one step away from getting a handful of cash when selling your unwanted car. So call us or fill up a "get a quote" form.