Want to sell your car but do not where to start? Before you tackle the actual sale, you should first consider how much cash for your car are you looking to get. Once you have determined a value for your car, you can then start looking for potential buyers. But here is a tip: there won't be many people willing to pay the desired amount to your car except one – Active Car Removals. We at
Active Car Removal pay the highest cash for cars from any make or model regardless of its condition and whether it's damaged, old, unregistered, running or not, we are still willing to offer you up to $9999 cash for your old, unwanted or junk car, Truck, Van, Ute, 4×4, SUV and much more!
Get Quick Quote Now: 0478 658 800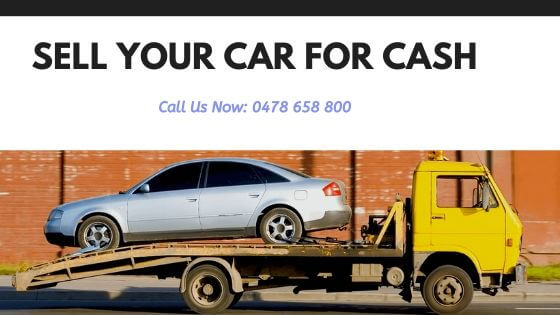 Cash For Cars in Sydney – Up To $9999 Cash on the spot
Question of "how am I going to sell my car" must have been bothering you a lot. Have you been driving a car, truck, or SUV that's been around since before climate change was a thing? If you have a junk car, or an old car, truck, ute or SUV that's no good for driving and simple taking space in your property, or it costs you a lot of money at the mechanic shops, maybe it is time to sell your car for cash. At Active Car Removals, we pay you cash for your old and junk cars.
Trained car buyer specialists
You can get up to $9999 cash for your unwanted car.  Are you asking how? Simply by giving us a call or contacting us here through our site. We only need to know a few details about your vehicle and our specially trained and highly knowledgeable specialists will go to work calculating the value of the vehicle to make you a fair offer. We give you an instant quote over the phone or email if you submit an online enquiry.
Active Car Removal is one of the most reliable and quick car removal services in the industry. We've been in this business for a long time, and we do everything to our best capabilities to please our customers. "Sell my car" will no longer be an issue with us paying cash for your car.
At Active Car Removal:
Every car has value regardless of its condition, model, make or mileage
Our process is very quick, often completed in 24 hours, so you can continue your daily schedule
You will receive the cash on the spot at the time of delivery or pick up. No games. No gimmicks.
We provide free towing if your vehicle cannot be driven.
Do not worry about the condition of your vehicle and whether we will accept it, including whether it's even running, we are definitely interested in paying cash for your junk car, SUV, or truck for cash as quick as possible. You will need to contact us to get started.
Feel free to call us on 0478 658 800, and after we ask you a few questions about your vehicle, we will provide you with a quote. If you would like to move forward with the process, we will let you know what documents are needed to sell your car for cash, and if your car is not in driving condition, our team will arrive with a tow truck and tow it away for free. You can also get a free quote online via our website.
If you've ever tried to sell your junk car through online sites, you must be familiar with the hassle it is. Dozens of people asking the questions that already answered on the ad, people who won't show up for the inspection and of course low ballers – your time is worth more than wasting time with these.
Active Car Removal will never waste your time and will pay you your cash at the spot and drive the car away. If the car cannot be driven, we will provide a free-of-charge towing service.
Why choose Active Car Removal to "sell my car"?
You will receive a fair quote and quick cash for your old car.
We provide free towing service if your vehicle is not in driving condition.
We pay you cash on the spot during the pick up of the vehicle.
As a customer, you will be treated with the utmost respect and dignity.
There is never any pressure or obligation during the process.
We are fully licensed and insured and legally operating in the Sydney Region.
The process can be completed in less than 24-hours, hassle-free.
Contact Us Today
We service Sydney wide regions with same day service and provide cash payment on the spot.
To contact us visit our contact us page and submit an online enquiry or
Call us at 0478 658 800