Cash For Used Cars in Sydney – Get HIGHEST PRICE up to $9999 for your Used Car
Our cash for used cars program purchases unwanted vehicles so that general public can easily make few bucks while cleaning up their garages, yards, and driveways. Unlike other programs, Active Car Removal welcomes almost all makes or models, international or domestic, running or not. Our service offers highest cash for your vehicles. Trust us, we are most professional and reputable cash for used cars service in Sydney and offer quick valuations for all types of unwanted, old cars, trucks, and other commercial vehicles. So if you reside in any Sydney suburb, quickly call us for used vehicle removal. You can also contact us online for junk car removal on the same day. We've been in this cash for used cars business since years and have steadily gained reputation of paying highest possible cash for junk cars that owners are no longer interested in. We have access to the right equipment and can ensure removal even on weekends. Our huge inventory of towing trucks and other tools make our process easy and fast. Best of all, we offer free towing and paperwork processing.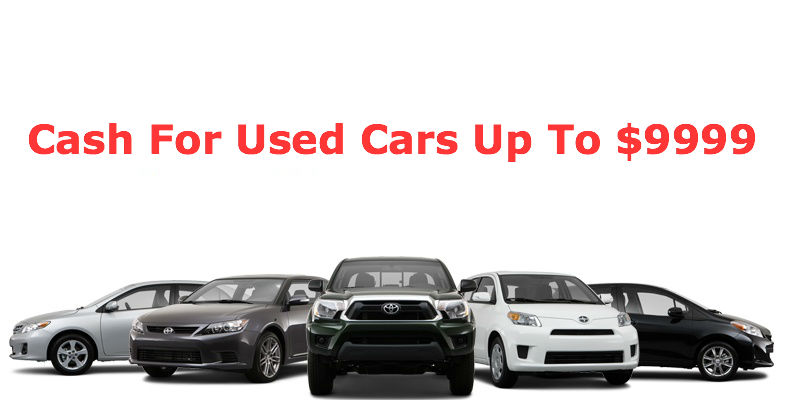 Process of selling used car
You just need to pick up your phone for that. You can also receive our free quote online by filing up a short "get a quote" form. Soon our courteous representatives will revert with an estimated price for your junk car or truck. You can inform us at your convenience about the acceptance of this quite to enable us to schedule a pickup. It can also be done easily by calling us or sending a simple SMS or email. We can easily reach your place on time. Our specialty is that we never haggle over price and there are no "hidden charges" at all. Even our competitors agree on this!
We buy all types of vehicles
Our cash for used cars service specialty is dismantling and wrecking cars and trucks with wide range of engines, diffs, transmissions, axles, doors and panels, types and rims, chassis and trays. We ship nationwide, and can have thousands of satisfied customers of used parts. With thousand of trucks and cars in stock at any time. We have heaps of used auto accessories and parts our customers need. We earn more this way, and we never hesitate to pay more. With many years of experience, we are the leader in this industry. We are also eco-friendly practices while handling old vehicles, so that we make minimal impact on our fragile environment. We not only pay in cash for used cars, but in numerous other ways. So you can choose the method best suited to your needs. We are specialists in wide range of German cars or trucks to Toyota Dynas. We also buy European, Australian and Japanese models. Approach us even if you have Mercedes, BMW, Suzuki, Toyota, Landrover, Mitsubishi, Skoda, Jeep, Mazda, or Isuzu. We also welcome many other models. Just call us to know the exact price of yours!!!!
Find out how to sell your used car today
contact us by phone or online by submitting a form. We will quickly provide you a free quote and if it's approved, we will quickly reach your place within hours and offer you the promised cash for used cars after completing the paperwork.