What is a Lemon Car and Reasons Not to Buy One
'Under the law of most states, for a vehicle to be considered a lemon, the car must
1) have a "substantial defect," covered by warranty, that occurs within a certain time after purchase, and
2) continue to have the defect after a "reasonable number" of repair attempts.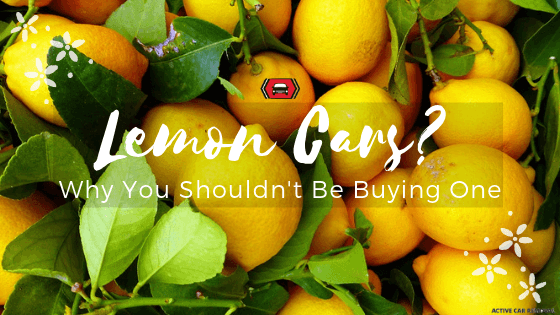 How to avoid buying a lemon car
Check everything – If it seems too good to be true, it probably is. Before you buy a car, you need to understand the importance of going through every single part of that car, like you're spending a fortune on it. Because you are!
Go through the car with as much dedication as the seller can handle, then finalize on it if you happen to see minor issues that are not too bothersome for you. For instance, if the back seat cover has a small mark on it, it shouldn't be something that you would break the deal for. But if the horn doesn't work, or the engine is a little too old, you might want to reconsider.
Test drive – If you've made up your mind about a certain car, you need to get a test drive to be doubly-sure. A test drive gives you a guarantee that the car is in working condition. If you aren't that experienced a driver, take someone along. Someone who has enough experience with cars will be able to detect if there's anything basic wrong with the car.
Buy from a verified seller – You should make sure that the person you are buying the car from is either a known person or a verified source. Since fraudulent car sellers are everywhere, they might be able to con you into buying a car even when it doesn't really function at an optimum level.
Inspection – Getting a car inspected before you buy it, is a very good idea. Especially when you have your doubts about the car, or it doesn't seem to have been maintained very well. Getting an inspection done will ensure that the car you are buying will not come to an abrupt halt in the middle of the highway.
How to sell a lemon car
Since your lemon car, is, well a lemon car, nobody is going to buy it. So what do you do now? You call a car removal company or a car wrecker in Sydney that will give you instant cash for your car!
If you're thinking, "What does that mean?"
If you make the mistake of buying a lemon car, it might be one of the biggest mistakes of your life. Irrespective of that, you can get rid of it in just one call. It means that you can have your cake and eat it too! You can sell your car for its resale value to a car wrecker since they're going to wreck it for its parts. The defective parts will not be used, for obvious reasons, but the ones that can be used will be used for either metal or to be sold otherwise. You can be sure to receive the best possible price from car wreckers as they have experts teams that determine the value of your car according to the make, model and condition of the car. If your looking to sell your car then simply call active car removal for a free valuation.