Which Cars Will Make Me Money?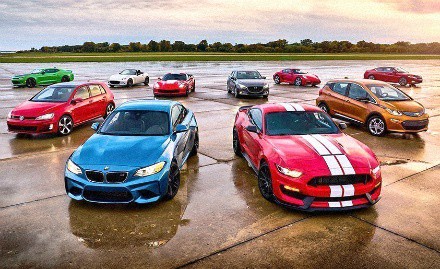 There are hidden treasures in the form of cars in some people's garage and they might not know the value. In today's world the value of very old cars in the collectible almost more expensive then the new model vehicles. There is an increase demand for classic cars across Australia vehicles such as Holden or foreign vehicles such as Ferrari might get you a fortune. For example: Ferrari 512 1980 is a very old classic car that was sold at the time for $38,000 but according to carsales its worth $690,000 in 2017, That is 37 years different and now is sold for almost the same value as 2016. Some car's value is almost the value of some properties. There are people that invests on classic cars and the outcome is positive.
Now The big question: Will I make Money on My car?
Be positive, You'll make money if you buy or own a classic car from manufacturers such as Ferrari, Porsche, Aston Martin, Mercedes-Benz, Lamborghini. These cars will make you fortune according to US Auction last year, the sale of 1962 Ferrari 250 GTO Berlinetta was for $51 million, Now that's the money most people are chasing who knows you might be the lucky one. In general Porsche had a steady performance with increase in the value by 12%.
If you don't own one of the above cars well, There are modern cars that could make you money in future and yes your right, I'm talking about the Mazda Mx-5, Subaru WRX, Mercedes-Benz c63 AMG, BMW M3, Ford Focus RS. According to classic car experts there suggestions about modern cars as collectible were this.
For many Australians the muscle cars are eye catchy and this was proved by the sale Ford XY Falcon Phase III GT-HO reportedly fetching up to $1 million, However prices may drop sometimes with crisis. More over if your thinking selling an old car for a good amount of cash companies such as Active car removal offer cash for old cars service and the payout may rise up to $9999.